The world of sales is changing. Buyers are more cautious and informed than ever, sales cycles are getting more and more complex, and sales people are expected to deliver more with less resources.
And as if that wasn't challenging enough, the systems we give our sales people to do their job often make things even more difficult. Systems that are complicated, cumbersome, and require so much manual work to keep updated that they become a burden for an already overworked sales force.
The problem is that most CRMs just aren't designed to work the way sales people need: simple, easy-to-use, in-depth and mobile.
In fact, 81% of sales and marketers surveyed agree that CRMs aren't helping them close bigger and higher-margin deals. That says a lot.
That's why we created iSEEit, so you can have a natural way to manage your daily sales activities. That way it's easy for you to focus on what's most important and have the clarity you need to get things done.
Because today's sales world isn't getting any easier to manage, so your software should help you drive more sales with less work, not the other way around.
Our founder, Rizan Flenner, had been a sales manager for over fifteen years some of Europe's and North America's largest software companies, where he kept using CRM systems that drove him and his sales people crazy.
Here's Rizan in his own words:
It was a nightmare. My teams hated how much work it took to keep their system updated, so they never used it. They saw CRM as a reporting tool and not something that added any value to their jobs. I had one rep tell me that he must be the highest paid data-entry clerk anywhere.
I had to hound them to use it, but still they couldn't find a way to make it a part of their workflow. The worst was when it came to our QBRs (Quarterly Business Review). The information in the system was so out of date that we had spend hours manually inputting everything into spreadsheets.
I thought, 'how is it possible that we as sales are in the 21st century, but our software still works like something out of the last millennium? This is sucking up so much of our time and energy… there has to be a better way. There has to be something out there that works.'
But there wasn't. Nothing I found was designed with sales people in mind. So I got together with Martin and Pierre, and we decided to do it ourselves.
Our goal is to make life as easy as possible for sales people everywhere, and to help them work, manage and sell as effectively as possible.
That's why we've created iSEEit; to take the complexity out of sales with the latest in mobile technology; and to help you see what the right next steps are by integrating the best sales intelligence possible.
That's also why we started our blog, our center for sales intelligence and productivity news, so you have a place where you can learn about the most relevant topics for salespeople today.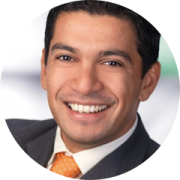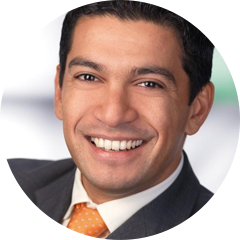 Rizan
Flenner
CEO & Founder
Rizan founded iSEEit to make a difference for sales people and their managers on a daily basis. His goal was to create a tool that was not only useful for sales, but fun and inspiring to use as well.
When he's not working to make life for sales easier, you can find him at home playing songs on his favorite acoustic guitar or out on his bike, training for his next triathlon.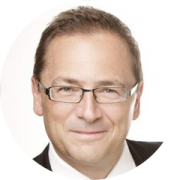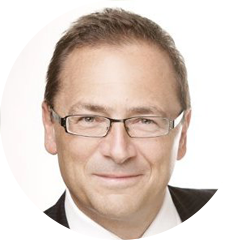 Martin
Rossak
CFO & Co-Founder
Martin is responsible for all things financial and administrative at iSEEit. With more than 15 years in the financial services and software industry, Martin's vision was to create a sales tool that would motivate sales teams and help them make (a lot) more money (which is why he's our CFO).
The only things Martin loves more than helping sales teams achieve their goals is skiing down a fresh, powdery slope in the winter and watching football matches with his friends.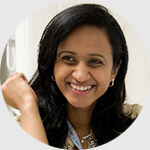 Tilda Andrews
Sales Director
Tilda adds a personal touch to every interaction with her customers – able to make each one of them feel like they are dealing with someone who genuinely cares about their success.
Aside from closing deals like a seasoned sales pro, Tilda enjoys sipping wine, tasting exotic cuisines, and exploring new cities.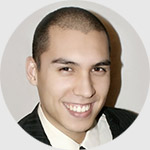 Patrick
Götz
Quality Assurance Manager
Patrick has an eye for detail which guarantees our customers only clean and high quality new features. As our QA Manager, Patrick's goal is to help every one of iSEEit's users drive more sales with less work.
Outside of iSEEit, Patrick loves to play basketball and volleyball, and is a religious follower of the NBA.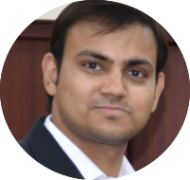 Shankar Morwal
CTO
Shankar is responsible for strategy development and solution design to scale iSEEit's application to the next level.
Apart from his enhanced technical skills, he keeps himself up to date with new technologies and relaxes by playing a game of Cricket.