[av_layerslider id='21' av_uid='av-1hpl4os']
The only tool you'll need for all your sales activities:
See exactly what your reps are doing on every deal
Boost your team's productivity by up to 20%
Easily manage all of your deal-related information
Save up to 5-6 hours a week on admin
Achieve your objectives on every sales call
Close more deals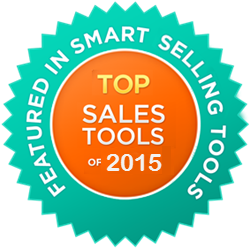 iSEEit recognized as a
Top Sales Tool two years in a row!
"iSEEit is this generation's CRM—reengineered and reimagined for the modern world of selling. There really isn't anything quite like it."
Say goodbye to managing
your deals on spreadsheets

See exactly what your
sales reps are doing
iSEEit's customizable deal sheets let you see exactly what your reps are working on and lets you easily manage all your sales-related data and activities.

Plan your next steps
iSEEit's Deal Timeline lets you map out every qualifier and milestone you need to hit on your way to a closed deal. So you know exactly what needs to be done, when, and who's responsible for doing it.

Close more deals
From prospecting to closing, iSEEit's simple approach to CRM lets you map your route to more revenue than ever before.
Start driving more sales today
Easily manage your entire sales process – from one place – with iSEEit's opportunity manager.
"iSEEit is simple, lightweight and mobile. This is just what we were looking for."