Throughout my sales career, there have been many moments where I was certain that my prospects were going to sign on the dotted line to close the deal.  And then, the deal fell through.
I began to analyze each instance, and realized that there had been signs that these deals were going awry all along – which I missed. Overtime, I learned how to recognize these clues," and became adept at circumventing the sale from going down the drain.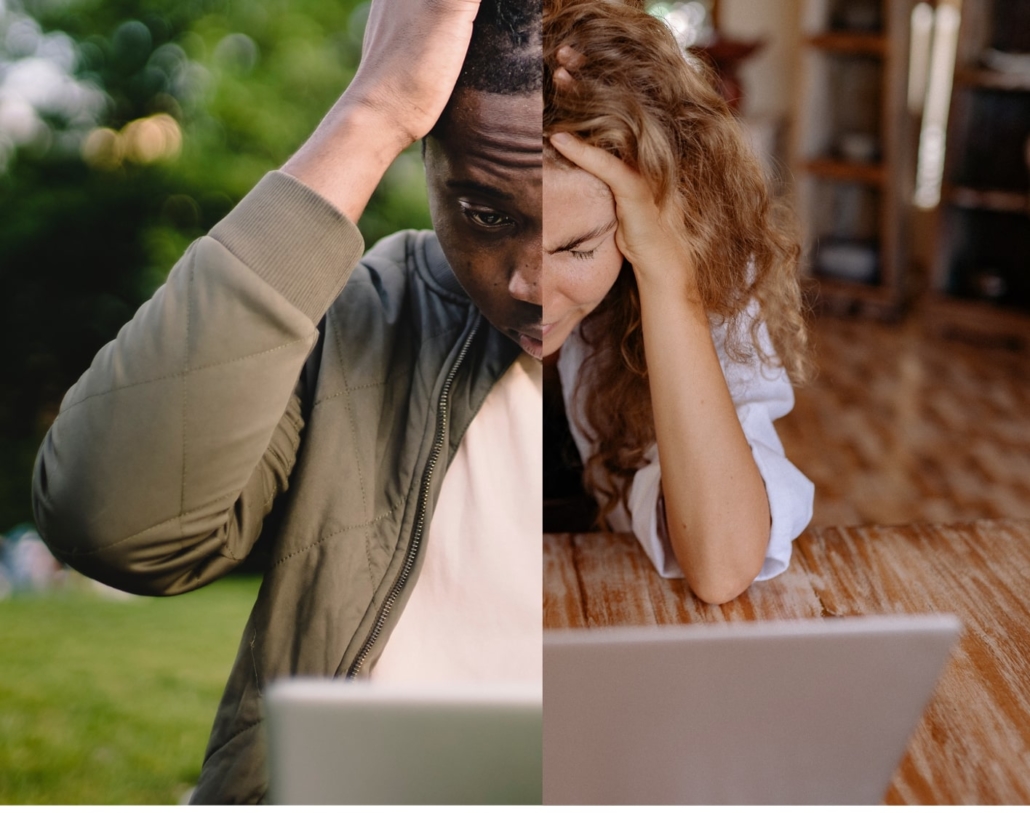 Typically, there are five signs which indicate that the deal is about to fall apart:
Read more as we go further into detail and provide valuable intel on ways to save them. 
1. The conversation focuses on price
Sure, every client aims to keep the price low, but it shouldn't be their only interest.
If a lead is constantly talking about price instead of the benefits and value, you are probably talking to the wrong person. Many purchasing or sourcing people often take the lead during negotiations with their main focus on price. If you don't have access to the department they are purchasing for, this deal is primed to fall apart at any moment.
How to save it
Acknowledge that price is an important criterion to stay in the game. However, sales reps and professionals need to understand the pain and associated metrics on cost and benefits at the same time. These value-oriented conversations will help nurture supporters outside of the purchasing department, enabling you to influence the decision criteria.
2. Missing the prospect's specific need
Sales professionals who find themselves trying to serve a pain that the buyer doesn't have sets themselves up for failure. If you don't have the answer to why the prospect needs to buy, you might have an issue with your product fit.
You may be able to offer the most exclusive sports car on the market, but it will be a mismatch if you try to sell it to a family of 5 looking for a vehicle with safety features and more space.
How to save it
Discover! Listening and learning is everything. During the first meetings, clever sales people ask great discovery questions.
What would the prospect like to accomplish, change, or improve? Is the prospect concerned about turnaround times, compliance, after-sales training, or something else? Knowing the buyer's motivation is key to presenting an informed approach that drives the deal to really solve their needs.
3. Failing to talk to the real Economic Buyer
We should aim to work closely with prospects and stakeholders who share the same interest. Therefore, if you've only been in contact with 1 or 2 people in the last 4 weeks, the chances of the deal falling apart is high.
How to save it
Stop being single threaded and start qualifying from the beginning. Ask yourself, who could be my champion? Who is the real Economic Buyer?  Ask your contact if any other people should be involved in your conversations. If your contact feels that your product or service is valuable, they will gladly introduce you to other decision makers including the real Economic Buyer.  Jump on it and get a meeting with them. You will be able to increase your chances to close the deal. 
4. Ignoring the existence of competition
We are very much focused on presenting our "unique" solutions, addressing pain points and proof of the return on investment. While things may be running smoothly, we neglect that there could be competition. It then hits us by surprise later in the sales cycle when the deal gets postponed or lost because of other competitive offerings. Before you know it, it's "Game over".
How to save it
There will always be competition! It can be another company or an internal  "DIY – do it yourself" initiative, especially when you deal with open source products. Therefore, it is crucial that you conduct competitor analysis early enough. Ask yourself if your prospect might be talking to someone else and if there are in-house alternatives.
From there, you can build your strategy around your key differentiators and quantifiable benefits.
5. Not building a champion in time
You have done all the work required in your sales process steps. You have delivered everything that you have been asked to. However, the communication suddenly dies down.
This "lull" period is when deals have high potential to turn cold. Perhaps their priorities changed, or your competition nabbed the deal instead. You can't do anything but watch your deal slip through your fingers.
How to save it
Identify an ally in the account that has power and influence, and shares the desire to close the deal with you.
Together, you can plot next steps, run recovery actions once the deal slows down or when competition takes over. Define milestones and fixed anchor points, where you and your champion can exchange information and define next steps.
Conclusion
Us sales professionals spend too much time and resources nurturing leads to let them slip away. Fire up your sales spidey senses and improve your sales process by catching these five signs that indicate that your deal is falling apart. Challenge yourself to become proficient at launching a rescue counterattack. You will be a better sales rep with a greater closing ratio for your efforts. Click here to check the health of your deals for free.
https://now.iseeit.com/wp-content/uploads/2020/10/falling-apart-thumbnail.jpg
1118
1416
Rizan Flenner
/wp-content/uploads/2014/09/iSEEit-Logo-CORRECT.png
Rizan Flenner
2020-10-19 16:08:28
2023-07-24 16:51:57
5 Signs Your Deal Is Falling Apart (and How to Save It)