Are your salespeople complaining about not getting enough qualified leads although the marketing team is seemingly flooding the pipeline with leads which are most probably untouched?
This has always been a big topic when it comes to sales. I have personally witnessed many discussions between Marketing Directors and Sales Leaders on the quality of the leads. While Sales accuse Marketing of handing over "bad" leads, wasting precious time and energy, Marketing complains about a slow-moving and incomplete follow up on the generated leads, which sink all the marketing $ spent. Who is right in this argument?
We investigated this matter and found out that both parties were actually right.
 Read on and find out more as we shed some light on
What is Lead Qualification?
Lead qualification is a process where marketing and sales teams come together to define the stages in a sales funnel needed to convert a prospect into a paying customer. This is what should happen in an ideal world of course. In reality, it is a constant blame game between sales and marketing. This happens due to the difference in definition between 2 different types of "qualified leads" – Marketing Qualified Leads and Sales Qualified Leads.
What Are Qualified Leads?
Early in the sales funnel, a prospect would most likely be exposed to information about the solution through downloading marketing material, reading blogs, social media, joining webcasts or visiting conventions and fares. These leads which first enter the sales funnel are known as Marketing Qualified Leads. These Marketing Qualified Leads will then continue to be nurtured by the marketing team though various marketing activities.
As the prospect is being nurtured and continues to move further down the sales funnel, the prospect may discover a potential solution to their problem. At this point, Marketing Qualified Leads become Sales Qualified Leads, which are then handed over to the sales teams, who will be able to address the prospect's decision criteria and process. This would hopefully lead the prospect to make a purchase, bringing them to the end of the sales funnel.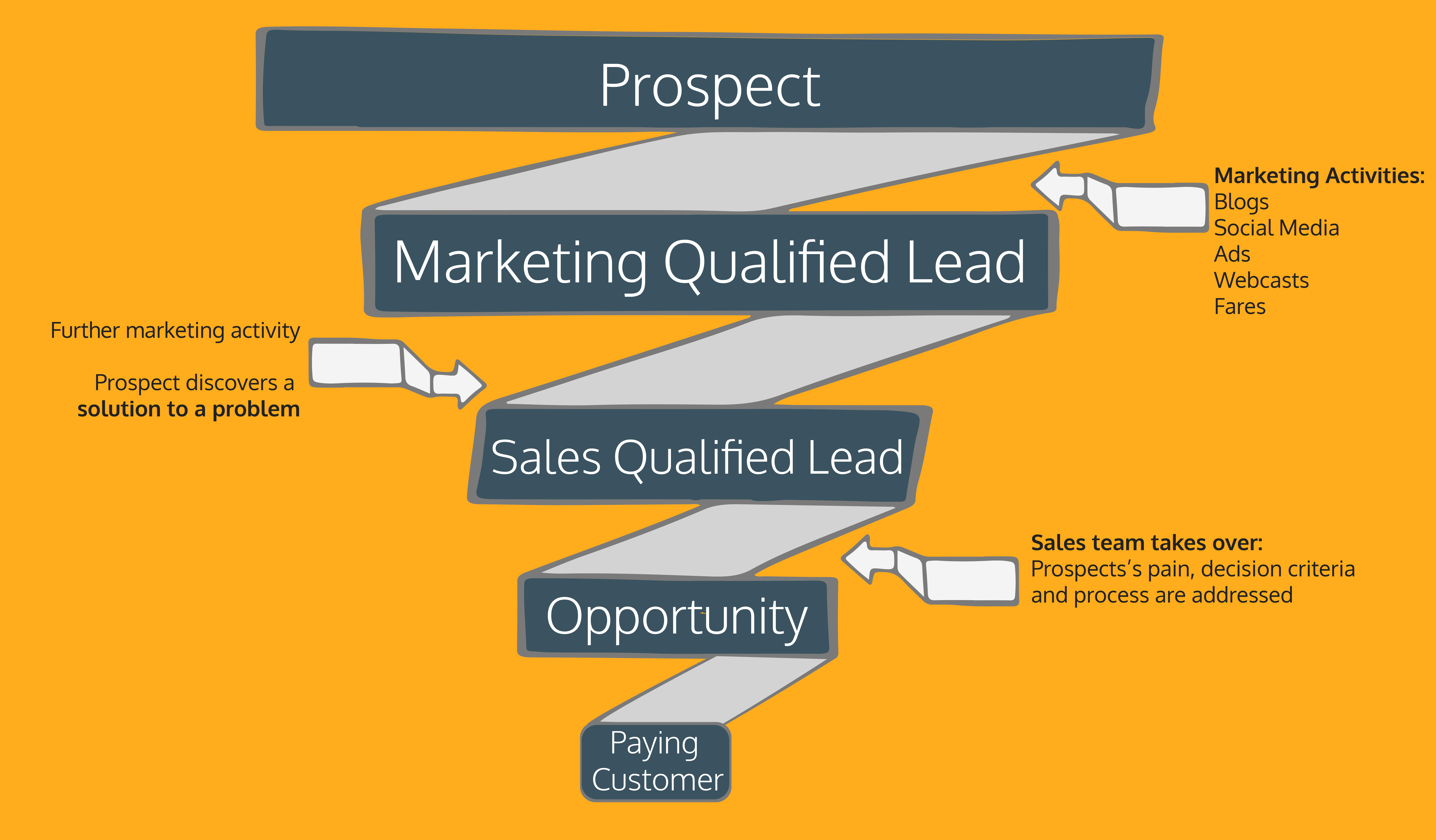 Why Do Companies Still Struggle to Qualify Leads?
In most cases, it's the way these leads are being qualified.
In many companies, the lead qualification process is either handled by an inexperienced and young inside sales team, or an outsourced business development agency motivated by a bonus payment for handing over "qualified" leads. This results in the generation of ill-qualified leads which get handed over to the sales team regardless.
This creates frustration among sales reps who end up spending too much time chasing prospects who are in fact not ready yet, which ultimately leads to sales people cherry picking leads. This results in a situation where some leads get followed up on while others get left untouched.
With high lead generation costs and a low conversion rate of real deals hitting the forecast, executives start questioning the effectiveness of the sales process as a result.
Effective Lead Qualification on Salesforce
This is where iSEEit can come in to bridge the gap. Good leads are like gold nuggets and iSEEit strives to help qualify your deals accurately in order to filter those out at an early stage, all within Salesforce.
What iSEEit's Native Salesforce Lead Qualification Feature Brings to The Table:
Better qualify leads for your inside sales reps by using a fully configurable, step by step qualification checklist based on industry best practices.

The lead qualification score lets you know how "hot" the lead is, giving you the insight to convert them into sales qualified leads or opportunities. 

Seamlessly handover the leads from inside- to field sales without any information loss as the data gathered during the lead qualification process will be reflected on the opportunity as well.

Metrics such as iSEEit's Lead Qualification Score and the conversion rate linked to the lead source help marketing teams determine which campaigns actually generate the best ROIs.
Ready to start qualifying leads with iSEEit? Click the button below to find out more
https://now.iseeit.com/wp-content/uploads/2020/03/What-is-lead-qualification-thumbnail-14.png
8475
10426
Rizan Flenner
/wp-content/uploads/2014/09/iSEEit-Logo-CORRECT.png
Rizan Flenner
2021-02-04 10:30:34
2021-02-09 17:04:51
What is Lead Qualification and How to Properly Qualify Leads on Salesforce