We're excited to share version 4.0 of the iSEEit Opportunity Management Tool with you, featuring a brand new UI to visualize your sales process on Salesforce.com!
Whether you follow MEDDIC, MEDDPICC, Solution Selling, or any other sales methodology, iSEEit can enable you and your sales team to adopt a common language, close more deals and gain confidence in your forecast.
Check out the video below and discover a brand new way to visualize your sales process on Salesforce!
A Brand New UI To Visualize Any Sales Process & Methodology

Follow your sales process in a
natural
manner by visualizing your checkpoints
directly under each stage
. Gain complete freedom over your sales process by
breaking up qualification criteria
and
distributing them among stages
.
Less Clicks, More Visibility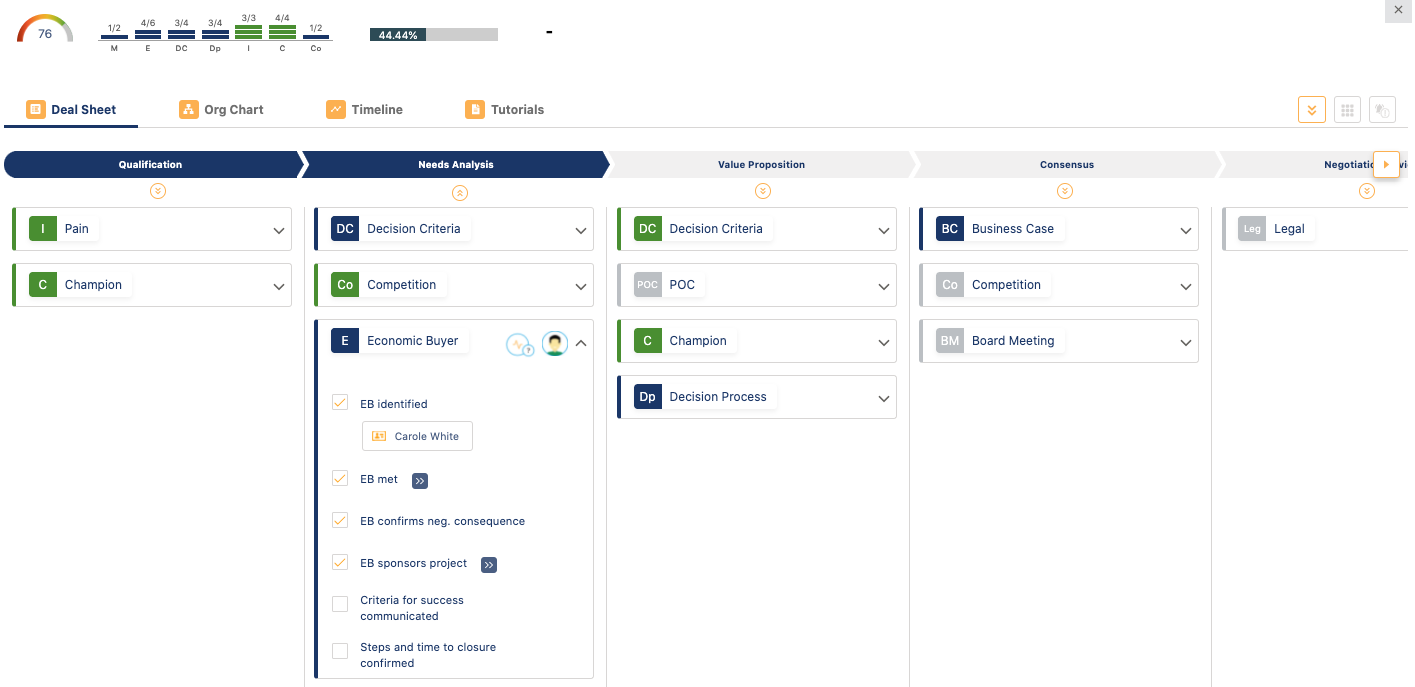 Never lose track of your deal info – track your progress on each qualification criteria with less clicks, enabling you to not lose sight of your sales process.
Flag Warnings & Risks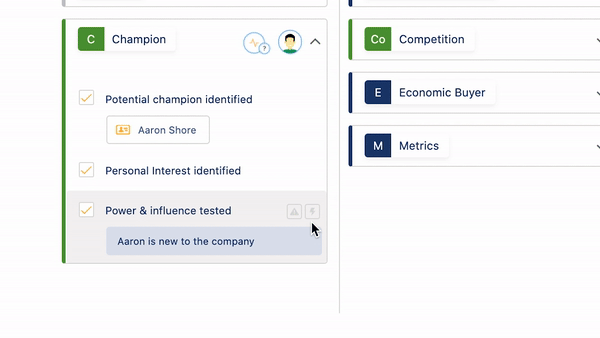 Easy and intuitive traffic color coding instantly alert you of warnings and risks in the sales process, so that you know what you need to focus on.
Built-in Org Chart & Relationship Mapping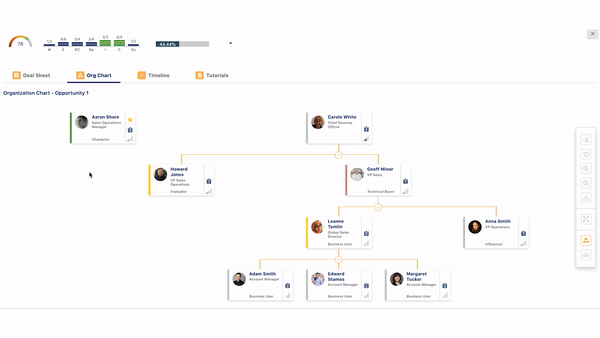 Map out and visualize your entire buying center and instantly find out who you need to approach in order to progress your deals.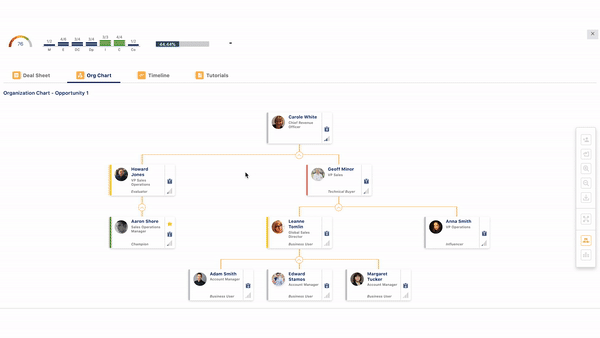 Tag contacts who influence close and drive meaningful conversations around these stakeholders.
Ready to Visualize Your Sales Process on Salesforce?
You can easily follow MEDDICC or any sales methodology and process directly on Salesforce to manage all your opportunities – without having to rely on Word docs, spreadsheets and any other external tools.
Start a conversation with us today and find out how you can start following your sales process on Salesforce!
https://now.iseeit.com/wp-content/uploads/2021/07/Version-4-Thumbnail.png
958
1191
Rizan Flenner
/wp-content/uploads/2014/09/iSEEit-Logo-CORRECT.png
Rizan Flenner
2021-07-15 13:41:12
2021-07-15 13:54:06
INTRODUCING VERSION 4.0 – iSEEit on Salesforce