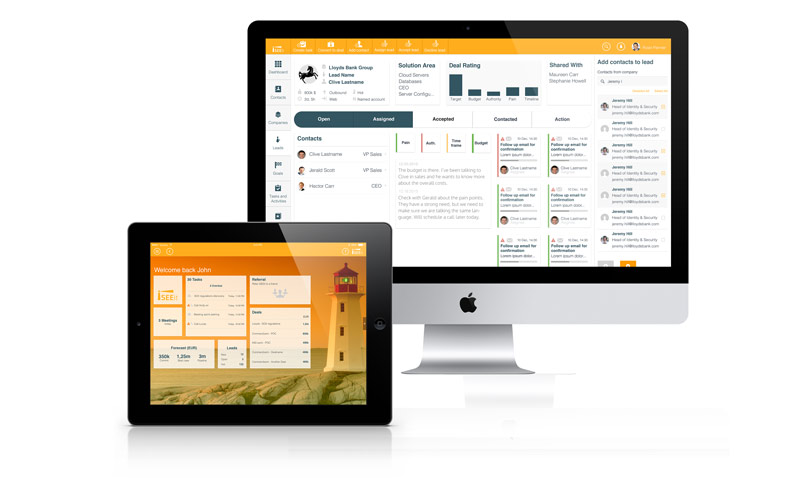 Frustrated by sales tools that don't actually help salespeople sell, three sales veterans have just launched a new mobile sales app for the iPad and web that makes sales fun again.
An App That's Relevant For Salespeople
iSEEit incorporates the best practices and knowledge gathered over decades of sales experience, from a team that wanted to develop an app relevant for sales people rather than another complicated CRM system.
"59% of a salesperson's working time is spent on administration and co-ordination," says Rizan Flenner, founder and CEO of iSEEit. "Most existing CRM tools are complicated, time-consuming, have limited mobility and are often used solely for reporting. We've developed iSEEit as a fully mobile sales application for the iPad and web that makes the entire sales process as efficient as possible."
How iSEEit Can Make Your Team 20% More Productive
iSEEit takes the complexity out of sales, and lets reps easily manage their entire sales process – from prospecting, through the sales pipeline to closing the deal – with workflows that were designed with in-the-field work in mind.
It lets managers keep track of key metrics and create instant forecasts and custom reports – all drawn automatically from the data sales reps are entering as they manage their own day-to-day work.
And it give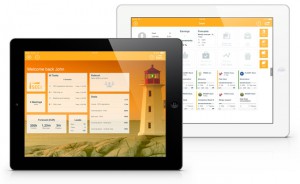 s sales execs the ability to view their business from any scale – from instantly viewing a forecast of revenues for the current quarter to drilling down to the progress of individual deals.
The response from beta users so far has been strong:
"This is the first time that it's actually fun to work with our sales process. What's really great is that the intuitiveness is there throughout iSEEit… When you enter data in one place, it instantly appears everywhere else you need it. There's no need to re-enter anything."
 – Olli Krebs, VP Sales EMEA, Germany
iSEEit at a Glance
Flenner worked with his development team to create a mobile sales app that:
Delivers immediate results, with a natural and intuitive workflow that helps your sales team work better and sell better
Takes the complexity out of the sales process, by giving salespeople a clear insight into what they need to do
Minimizes manual data entry throughout the sales process, saving sales reps time, increasing accuracy of forecasting and reporting, and improving security
Increases the efficiency of the entire sales organization – from reps to managers to executives
Provides enterprise-level functionality at a small business price
 "It doesn't take much time at all to accomplish my daily work… iSEEit really takes the complexity out of sales and presents things in a simple, intuitive way. It's the first time I get the feeling that this is really a tool built for sales."
– Bartek Niwinski, Regional Manager CEE, Poland
A Different Kind of Sales Environment
But iSEEit is about much more than automating day-to-day tasks.
It's about creating an environment where salespeople are inspired to use an intuitive app that helps them sell more effectively. It's about increasing collaboration and job satisfaction while reducing churn; and giving sales managers the time they need to coach their reps and help them succeed, rather than chasing them for overdue forecasts or reports.
You can sign up for a free 30-day trial of iSEEit, or download the iPad app directly from the App Store:

https://now.iseeit.com/wp-content/uploads/2014/10/free-trial.jpg
450
556
Ernest Nah
/wp-content/uploads/2014/09/iSEEit-Logo-CORRECT.png
Ernest Nah
2014-09-10 13:56:34
2020-08-26 09:56:32
iSEEit – The Mobile Sales App that Makes Sales Fun