In a rapidly growing scale-up, Creactives faced the need to streamline their sales processes, while fostering a common methodology that could unify their team's language and approach. Their journey led them to explore MEDDIC, a powerful sales methodology together with iSEEit, designed to revolutionize the sales process within Salesforce,com. We had the privilege of sitting down with Stefano Sollazzo from Creactives to discuss their transformational journey and how iSEEit played a pivotal role in driving culture change and success.
Setting the Stage: The Challenge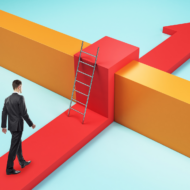 Creactives were on the cusp of scaling their operations. Their sales and marketing team was expanding rapidly, but with growth came the challenge of maintaining consistency, standardization, and objective assessment across their sales pipeline. They recognized the necessity for a shared methodology to make opportunities comparable, improve forecasting accuracy, and elevate internal discussions from subjective opinions to objective reasoning.
The Quest for Transformation
With these objectives in mind, Creactives embarked on a mission to find a solution that could help them to reshape their sales culture and drive change within the organization. Their goal was to make it easy to capture information, qualify deals and all of this within Salesforce.
Their search led them to iSEEit, an integrated application that promised to not only standardize processes but also to change the way their team approached sales.
iSEEit's Impact: A Game Changer
The iSEEit team helped Creactives redefine their sales processes, enhance their business approaches, and implement MEDDIC as a shared methodology right within their CRM Salesforce. This transformation led to remarkable results, including a shorter sales cycle of -30%.
We have implemented joint deal reviews together with the sales executives and sales engineers and consulting services to qualify the status quo of a sales campaign and define joined next steps to proactively drive the deals to closure. iSEEit serves as a visual information map enabling the team to quickly understand the deal information, uncover blind spots and brainstorm on potential solutions to overcome hurdles.

Stefano Sollazzo
Driving Culture Change: Lessons Learned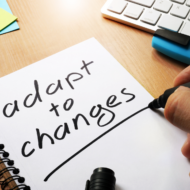 As with any transformative journey, Creactives learned valuable lessons along the way. Stefano Sollazzo emphasized, "The most important lesson is that speeding up is a mistake, which leads to confusion. Structured qualification with MEDDIC is a cultural change that takes time and therefore constant information exchange with and among  the team is crucial." This is a critical component of fostering the new sales culture they aspired to achieve.
Cultivating Change with iSEEit
iSEEit played an instrumental role in driving culture change within Creactives. The tool's flexibility allowed the team to adapt it to their unique requirements while staying true to the underlying methodology. Its integration into their day-to-day operations made it easy for the entire team to embrace the methodology with conviction.
The integrated app not only increased user adoption but also facilitated the integration of their newfound methodology with their CRM system, Salesforce. With iSEEit, Creactives found a flexible tool that could be adapted to their specific needs without distorting the core principles of the methodology.
In the end, Creactives' adoption of iSEEit transformed their sales processes and also cultivated a culture of collaboration, consistency, and objective reasoning. With their newfound methodology and the power of iSEEit, Creactives is well-positioned for continued growth and success in the competitive world of sales and marketing. Their story, as highlighted by Stefano Sollazzo, serves as an inspiring example of how the right tools and methodologies can be catalysts for positive change and sustainable success.
https://now.iseeit.com/wp-content/uploads/2023/11/creactives-x-iseeit.png
500
500
Marija Mitrovic
/wp-content/uploads/2014/09/iSEEit-Logo-CORRECT.png
Marija Mitrovic
2023-11-13 11:25:03
2023-11-13 17:20:48
Creactives' Success Story: Transforming Sales Culture with iSEEit