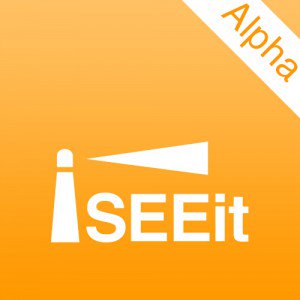 "Even in the alpha version, this is far smoother than most GA (general availability) software out there…"                                                                                   Stefan Trondl, Sales Director, Austria
We are happy to announce that iSEEit's Alpha test is off to a great start. We've got an international team of sales reps, managers, and executives already testing the app out in their daily lives.
Their job is to make sure that iSEEit not only has the right look and feel, but that it truly makes their jobs easier by reducing administration, increasing productivity, and facilitating teamwork.
And so far, the feedback is better than we could have hoped:
 "This is the first time that it's actually fun to work with our sales process. What's really great is that the intuitiveness is there throughout iSEEit… When you enter data in one place, it instantly appears everywhere else you need it. There's no need to re-enter anything."                                                                       Olli Krebs, VP Sales EMEA, Germany
"iSEEit has a great look and feel and deep sales insight… It makes you think hard about the progress of your deals: what's complete, what's not, and how what's missing might hold up a timely and successful and closure. Well done."              Rob Janes, Sales Manager, UK

"It doesn't take much time at all to accomplish my daily work… iSEEit really takes the complexity out of sales and presents things in a simple, intuitive way. It's the first time I get the feeling that this is really a tool built for sales."          Bartek Niwinski, Regional Manager CEE, Poland
The testing team has already contributed tremendously by sharing their ideas on how a great sales tool should work, and we are really looking forward to the launch of our mobiles sales app for the iPad.
Our goal from the beginning has been not only to simplify the work that goes into closing deals, but also to really make sales fun again. That's why this early feedback is a good sign that we are on the right track.
Be the first to experience iSEEit's mobile sales app:
0
0
Ernest Nah
/wp-content/uploads/2014/09/iSEEit-Logo-CORRECT.png
Ernest Nah
2014-05-28 13:58:00
2021-09-06 11:50:22
See What Our Alpha Testers Are Saying About iSEEit