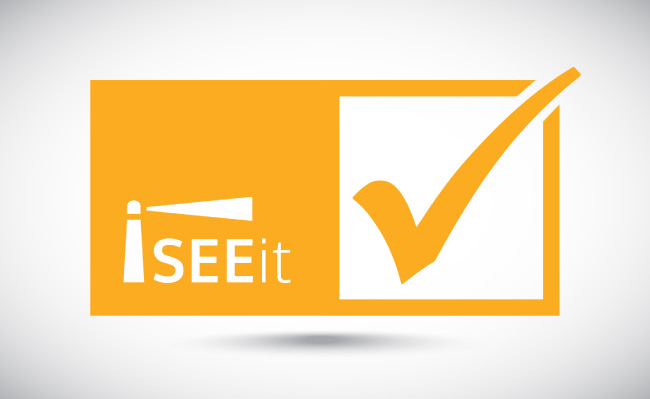 Accurate forecasting is really the high art of sales. It's a mystery that few salespeople ever master.
And although there are a few elite reps out there that can deliver shockingly accurate forecasts based solely on their 'gut feeling,' the majority of salespeople struggle to forecast correctly.
So, how can you know whether a deal is going to close or not? And how can you make sure you take the right steps to drive it to closure?
In the 20 years I've been in sales, I've had the chance to learn from some of the best managers and executives in the business. And they've taught me that there are certain elements that are common to just about every successful deal.
By having these elements in place, I was able to close more deals at higher values, within a predictable timeframe. Needless to say, my quota achievement and commissions went through the roof.
Since founding iSEEit over a year ago, I've shared some of these elements in our blog articles. But I've been looking been looking for a smarter way for salespeople to leverage these elements and take advantage of their potential.
So we've taken these elements and built a simple tool around them. One that lets you leverage these elements and hit your forecast everytime. In a week or two, we'll be releasing this tool to the general public.
We call it the iSEEit 3-Minute Deal Health Check.
By just answering a few questions, the Deal Health Check can tell you whether your deal is on track to close, at risk of slipping, or in danger of being lost.
It also has a few features that I personally wish I'd had throughout my sales career.
Oh, I almost forgot to mention: we'll be releasing this tool completely for free. Regardless of whether you're an iSEEit customer or not.
Why would we do that?
Because we honestly want to help salespeople. And the Deal Health Check is a part of making that a reality.
Click here to get notified the minute the iSEEit 3-Minute Deal Health Check is released.
(PS – In a few days, I'll be going into more detail about exactly what these common elements to successful deals are, and how the 3-Minute Deal Health Check leverages them to accurately forecast the status of your deal.)
https://now.iseeit.com/wp-content/uploads/2015/03/shutterstock_199418969-Convertediseeit-logo.jpg
399
650
Rizan Flenner
/wp-content/uploads/2014/09/iSEEit-Logo-CORRECT.png
Rizan Flenner
2015-03-20 11:03:07
2015-03-20 11:16:57
How One Simple Tool Can Change the Way You Forecast (In Just 3 Minutes)